The EuroEnviro symposium has a seventeen year long and successful tradition in providing a forum for discussion and exchange of knowledge among students with an environmental focus. Each year it deals with topics which students themselves find important in the European and global context and which they want to communicate to their colleagues and the public (as the program is open for public). Host countries are selected by the participants themselves.
The next year EuroEnviro will be held in May 2012 in Slovakia. For the upcoming EuroEnviro 2012 the topic"Conservation Is Not Isolation" has been chosen as it characterizes one of the most common problems in conservation worldwide. Protected areas represent places of unique landscapes, endangered plant and animal species, which are characterized by a specific protection regime. In the past these places were established far from the human activities. Nowadays the situation is different as these areas rather provide space for interaction between humans and nature or are considered of high potential for regional development. Although these areas still posses' habitats for endangered species and rare ecosystems. Therefore the protection of extremely valuable areasrequires understanding and balance between conservation measures, development activities of local stakeholders, tourism and environmental awareness raising.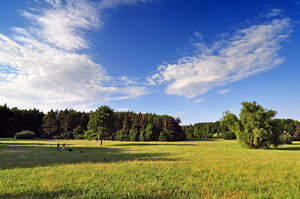 The program of the EuroEnviro 2012 will consist of both theory and practice. Lectures, discussions, workshops and excursions will provide interdisciplinary and multidisciplinary
approaches to the topics with the goal of critical reflection on the issues at hand and the proposal of measures and for sustainable development and nature conservation in protected areas.
EuroEnviro 2012 will be taking place from 19th to 26th May 2012 in two places. The event will start in Bratislava city with a welcome and introduction into the main topic. Afterwards the program will continue in High Tatras region.