ISWA World Conference is the only world annual event on waste which gathers speakers, participants, companies, professionals and institutions from more than 60 countries for a total of around 800 participants. Presentations have a high technical and scientific content. On the first day the Plenary Session will be held with the participation of key note speakers and national authorities. On the second and third day there will be the technical sessions where speakers are chosen for their outstanding expertise and for the developments and innovations they present.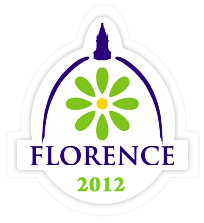 During the three days of this Congress you can meet academics presenting cutting edge research; scientists, government administrators and decision makers, representatives of the world's largest companies in the waste sector, and many other practitioners too from small and medium enterprises. Florence 2012: where else in the world can you network with these people in such a short time
The Congress location is at the Palazzo dei Congressi adjacent to the Santa Maria Novella mainline railway station in the City center.
ATIA-ISWA ITALIA is also organising a series of events in Italy leading to the main Congress this year.